Overflowing toilets, broken sewer mains, even flooding can all lead to a stinky, filthy mess in your home or business. But sewer overflows are more than just an ugly mess—they're also a major health hazard! That's why you need to call Custom Craft Environmental for all of your sewage cleanup needs. Our professionals have specialized in biohazard removal and environmental cleanup services since 1991, and our team has the skills and expertise to safely and correctly clean up sewage leaks of all kind. Cleaning up sewage is a messy, dirty job, and if done incorrectly, can leave bacteria behind to cause health issues. Don't go it alone—call the professional sewage cleanup company in Milwaukee: Custom Craft Environmental.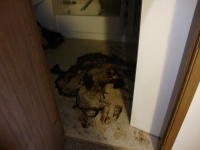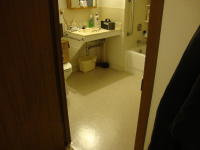 BeforeAfter
When you're dealing with sewage, not only do you have moisture problems, you're also dealing with microorganisms from bacteria to parasites. To ensure a thorough, complete sewage clean up job, you need to leave it to the pros at Custom Craft Environmental. Our experts are fully trained and certified in cleaning up sewage, taking the necessary safety precautions to protect both ourselves and your property. We use safe, thorough sewage remediation techniques that ensure the whole area is appropriately cleaned and sanitized. Efficient, effective, and even affordable, Custom Craft Environmental is committed to bringing you the best sewage clean up services around at a price that's right for you. So leave the dirty work in our expert hands and we'll take care of cleaning up your sewage problem.
Our sewage clean up services include:
Waste removal and disposal
Structural drying
Dehumidification
Sanitation
Air disinfection and filtering
This combination of drying and disinfecting techniques eliminates any moisture issues created by the sewage as well as creating a sanitary environment, leaving your building safe and clean. If your commercial or residential property has recently experienced a sewage overflow or leak, call Custom Craft Environmental today for your sewage remediation and cleanup in Milwaukee. We provide a safe, sanitary solution for drying and cleaning your home or office, so what are you waiting for? Call today and let our pros handle the mess!