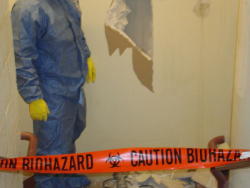 Whether your business was the scene of a crime or your home was flooded by a burst sewage pipe, Custom Craft Environmental is here to help. With 25 years of experience as a biohazard disposal service, we have the knowledge and skill to ensure your property is safely and completely cleaned. From assessing the extent of the contamination to thoroughly removing it, our team is ready to ensure you get the quality biohazard disposal services you deserve! Call or e-mail us today to get started.
Providing cleanup services for a wide range of accidents and contamination, the pros at Custom Craft Environmental are fully trained in appropriate safety measures for handling environmental contaminants of all kinds, including bodies. Our experts remove the biohazard materials and take all necessary steps to make certain the area is sanitized and safe before we consider the job done. We're committed to proper biohazard disposal services and ensuring your space is as clean and safe as it can possibly be. We're available for: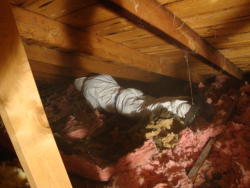 Crime scene cleanup
Fatality cleanup
Accident cleanup
Flood restoration
Sewage cleanup
Water damage restoration
Custom Craft Environmental specializes in restoration and biohazard removal services for residential, industrial, and commercial customers. We've been in the environmental cleanup business since 1991, and we have the extensive experience you can count on to do the job right. From thorough sanitation to helping you navigate the maze of government regulations and requirements, our professionals can help ensure your biohazard removal is done completely and correctly. You don't have to go through this stressful, confusing process alone! Custom Craft Environmental can make your cleanup process straightforward and simple. Call today to learn more about how our biohazard disposal service can help you.
Unsanitary Dwellings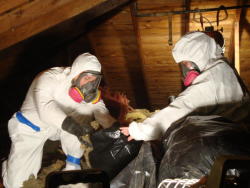 For professional cleanup of unsanitary dwellings, our team is ready to serve you. When you need help with mold, mildew, unattended deaths, and more, Custom Craft Environmental can ensure your space is safely and completely cleaned. There are many reasons why a home may become unsanitary, and our experts can handle them all:
Flood cleanup
Mold removal
Hoarding behavior
Fire damage
And more!
No matter the reason for the unsanitary conditions, Custom Craft Environmental can help turn that untouchable home into a place where memories can be made once again. With 25 years of experience, the experts at Custom Craft Environmental have seen it all and remain committed to making every unsanitary home clean, safe, and livable. Using the most up-to-date techniques and tools, we will do everything we can to erase any trace of all biohazards and unsanitary conditions. For the little patch of mold you're afraid to touch or the huge project that is upsetting or dangerous to tackle yourself, call the experts at Custom Craft Environmental.
Suicide and Unattended Death Cleanup
Death is never pretty, and it brings many difficulties for those who lost their loved one. At Custom Craft Environmental, our professionals are here to make some of the most emotionally trying deaths—such as in-home accidental deaths, crime-related deaths, suicides, and unattended deaths—a little bit easier on the next of kin by cleaning up whatever biohazards are left behind. You don't have to live with constant visible reminders of horrible events, nor do you have to live in fear for your health due to the presence of blood or other bodily fluids. Call Custom Craft Environmental to eliminate blood and other biological matter from carpets, floors, walls, and more. From the largest projects to the smallest, we make sure that each home we work on is returned to a safe and livable condition. Tragic scenes are terrible, but they don't need to permanently remain unsafe zones. Don't put yourself through the sadness or the risk of cleaning the scene yourself. Let Custom Craft Environmental remove the visible traces of the tragedy from the premises as safely and quickly as possible. For all your biohazard cleanup needs, contact Custom Craft Environmental for respectful, thorough cleaning services.